Ha! Of course we are talking about how to fake a bigger living area in less than 10 minutes - what were you thinking?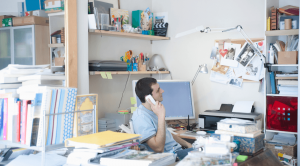 Sometimes ripping out internal walls and redesigning the interior of your space (whether it be at home or at work) just isn't possible, especially if you are renting.
So, how can you create an illusion of more space in under 10 minutes? Read this quick guide for more information.
If the guide doesn't quite do it for you, then why not give us a call on 5482 6444 or fill in your details below and find out how you can upgrade to a bigger space!