Many of us struggle at this time of year with the staff Christmas party, and of course the accompanying Secret Santa gift. Here are some ideas on budget gifts for that work colleague who's name you pulled out of a hat...
The names have been thrown in, nervously you look around while each person receives their Secret Santa name for this year. Who will it be? Is it someone I know? What do I get? Where do I get it? I've run out of ideas….HELP!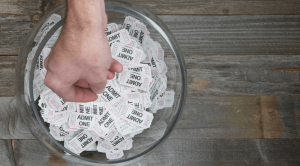 Sound familiar? Whether it's for family, friends or work colleagues – rest assured Google can be your friend when looking for new ideas for that Secret Santa gift idea. Here are a few ideas from finder.com.au.
Note:  While every care and consideration has been taken for the information in this third party website, we are not responsible for their content and cannot be held responsible for any variations in the information provided on their website.