Tarsha Painter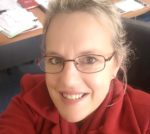 Office Manager/Sales & Rentals Support
Tarsha is a professional and friendly 'people' person who brings a variety of skills and life experiences to the local community.
Originally from New Zealand as well as living in 5 states of Australia, Tarsha understands the emotions of creating a new home in different locations and how important it is to feel 'at home' in a new community.
Tarsha's experience as an investor, owner and a tenant has given her the knowledge and understanding that relate to all facets of having 'a roof over your head'.
She has work experience in sales and property management and has now discovered the pretty green acres of the Sunshine Coast Hinterland where she has purchased a property and has settled into town to assist people in finding their dreams. 
07 5482 6444
07 5482 6544